I admit, despite our many recipes for spelt bread, we stubbornly fought not to follow the hot new trend of spelt flour. The wellness world warmly adopted spelt and spoke about it in exaggeration online and in magazines in Israel and around the world. In this article we will present the advantages and disadvantages of spelt flour (and bread) and I will compare it to wheat in order to see what the fuss is about.
Who are you spelt? And a little history
Spelt is a cereal (דגן ). Same grass family that has served us for a thousands of years and it's main use is for crop and eventually human consumption. The widespread argument that spelt is a kind of wheat is true. Genetically, there is a large similarity between spelt and wheat, and therefore they share some characteristics. To understand spelt's characteristics, we are going to use the modern wheat as a scale, because of the fact that wheat, which is the most common flour today, represents the best cereal with Rheological behavior for baking bread.
What does spelt look like? Despite the similarity to wheat, spelt's shell (the "hull") is much thicker and hard . That shell, allows spelt's seed to be pest-protected. In the picture at the top that we took, you can see the hard spelt shell. Even after cooking the spelt as a semolina porridge, it was very difficult to squeeze/crush the shell (hull) with the our teeth and we simply had to dispose the shells that require long cooking. Those shells are even used as a fill for organic pillows… it's hard to believe that but search for spelt on a website like Amazon and you will find some surprises.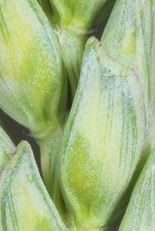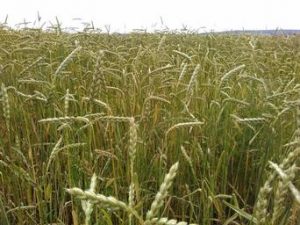 But if we look on the positive side, the hard shell has it's advantages. There are fewer diseases and pests that can penetrate that hull, so the spelt requires much less pest control. So we have cleaner grain from pollutants (which are difficult to penetrate the shell), from toxic pesticides, and from different pests that find their way into the growing spelt.
The disadvantages of the heavy hull are:
Less crop per area.
Double grinding process – First removing the shell and then grinding.
Spelt is more expensive – That's the point where we feel the spelt disadvantage and we need to spend more money while purchasing spelt flour.
Is spelt more nutritious?
Studies conducted to compare spelt ingredients to it's "cousin" wheat, found that both cereals, the spelt and the wheat, contain mostly carbohydrates. The carb's percentages are around 60-70% of the cereal grain weight, which actually makes the grains a real energy bomb.
Almost all the spelt carbohydrates are found inside and are a part of the endosperm, similar to the wheat endosperm. FYI: Endosperm is the main energy "battery" of the grain kernel. It Includes mostly starch, which is supposed to be the energy source for the growing "germ", and a great source of energy for us as well.
Regarding the calories (energy), studies show that the difference with carbs, starch, and simple sugars between the two species(wheat and spelt), is pretty small. For proof, check the spelt and wheat flour packs that sit on the shelf at the store and you will probably find that the carbs quantity is around 70% with both flours.
There are comprehensive studies for exploring the difference between spelt and wheat and we are going to review the main positive and negative differences:
High protein content – Spelt contains around 14% of protein (compare to around 13% in whole wheat and 8% in whole rye), a rich source of protein, especially if you compare it to white wheat, which contains "only" around 10% of protein. This high content of protein, makes spelt one of the most favorite flours among vegans, who are looking for high-quality protein substitutes like oats and seitan (which is made of gluten itself).
Similar to wheat, the four predominant proteins are albumin, globulin and of course, the winning couple in almost every bread that create the gluten, the glutenin and the gliadin.
Low gluten percentage in spelt – the nutritious protein that some health-conscious eaters don't like changes it's shape for us. Even though spelt contains gluten, it's composition is different and it's quantity is lower.
Be aware! Spelt is usually not safe for celiac patients, but may be tolerable for some patients with a light degree of gluten sensitivity or gluten allergy. Regardless, if you have any slight sensitivity to gluten, consult your doctor about it.
High percentage of minerals –spelt contains a high amount of minerals, like zinc and copper. Two minerals which are very essential to our body. Scroll down to view the minerals table comparison.
Spelt has a low percentage of phytic acid – it was found that spelt has 40% less phytic acid. This acid causes nutrient absorption problems and hence the lower amount "helps" mineral digestion.
"low" content of fibers – even though the amount of soluble fiber is the same with both versions of whole grains in spelt and wheat (and so is the glycemic index), wheat contains 15% of dietary fiber and more insoluble fibers.
Spelt, for its part, contains "only" around 10% of dietary fiber.
When we discuss the white versions of both flours, we advise to avoid both of them, as they both have high glycemic indexes and have a negative affect on blood sugar levels.
You can compare these facts to rye flour, which contains up to 20% of dietary fiber(!!!) and has a low glycemic index as well. We strongly recommend reading this article here on the properties of rye flour. You may change your mind and start eating rye bread and using rye flour as well.
You can read about pros and cons of spelt bread in the tables below:
Spelt and wheat - general comparison summary
| Difference | Spelt | Whole wheat |
| --- | --- | --- |
| Protein | 15 gram | 13 gram |
| Dietary fibes | 10 gram | 15 gram |
| calories(-) | 350~ calories | 270~ calories |
| Glycemic index (-) | 54 | 70+ |
| Pesticide | Very little | Regularly used |
| Phytic acid | 40% less than wheat | Relatively high percentage comparing to spelt |
| Pros summary | 4 | 2 |
Spelt and wheat - vitamin comparison - Recommended Dietary Allowances
Vitamin
Spelt
Whole wheat
Vitamin A
IU 10
IU 9
Vitamin B6
12%
20%
Vitamin E
(Alpha-tocopherol)
4%
4%
Vitamin K
4%
2%
Thiamin
24%
33%
Riboflavin
7%
10%
Niacin (B3)
34%
25%
Pantothenic Acid (B5)
11%
6%
Folate (B9)
11%
11%
Choline
-
31mg
Betaine
-
72mg
Pros summary
3
5
Spelt and wheat - minerals comparison - Recommended Dietary Allowances
| Mineral | Spelt | Whole wheat |
| --- | --- | --- |
| Calcium | 3% | 3% |
| Iron | 25% | 20% |
| Magnesium | 34% | 34% |
| Phosphorus | 40% | 36% |
| Potassium | 8% | 8% |
| Zinc | 22% | 17% |
| Copper | 26% | 20% |
| Manganese | 149% | 203% |
| Selenium | 17% | 88% |
| Pros summary | 4 | 2 |
We don't know people who use spelt flour purely based on it's baking abilities and rheological qualities. If you do use it for those reasons, or you use it for it's culinary flavor, continue reading.
The following points may cause you to think twice before you pour a drop of water on your spelt flour:
Baking bread with low volume – In accordance to our points regarding the "health benefits" of spelt, that has a different gluten composition, here the advantage becomes a disadvantage. The lack of gliadin (important component of gluten) results in a weak gluten network. In research conducted for spelt rheological properties, it was concluded that:
– Spelt was two times weaker than wheat.
– Spelt dough was 20% less resistant than wheat dough.
– Spelt dough circumference was 10-30% lower than the wheat dough (depends on examination time length)
-Bread volume after baking – spelt bread was up to 38% low in volume than wheat bread. In general, spelt bread does not easily swell like wheat, and for this reason, spelt has a significant disadvantage with baking bread, compare to wheat.
Spelt bread is stiffer than wheat bread – the lack of gluten in the dough causes the bread to be firmer and less chewy. Studies found that:
– Spelt dough was 2.2 times as hard as wheat dough.
– Spelt bread crust was 1.5 times as hard as the wheat bread.
– Spelt bread crumb was twice as hard as bread wheat crumb
Spelt bread was more compressed – researchers found that wheat bread lost 15% more weight than spelt bread (11.4% liquid lost for spelt compared to 13.3% liquid lost for the wheat bread), and therefore spelt bread is more compressed than wheat bread.
Taste and flavor in the spelt bread are less stimulating – due to those reasons we mentioned on the chewiness and gluten, in the taste tests, the spelt bread was less tasty
White spelt flour – is it healthy?
We've been asked a lot whether white spelt is healthy or not? Does it have any benefits? So let's note a couple of points we found at "The Baker":
Glycemic index– Are you trying to stabilize your blood sugar level and thinking about white spelt? So think twice. Research that was published by "Elsevier" found that when people ate white spelt, the glycemic index of the white spelt bread was no different from that of white wheat bread, with a GI of around 93!
Calories – Even though spelt bread can spike your blood levels, it still has less calories then whole spelt. A fact that may balance a little bit the last point.
As with any consideration and decision, it's all about priorities. If the taste and baking quality is the top priority for you, use more wheat flour than spelt flour while you bake. But if health and nutrition are the most important considerations for you, even if you have light gluten intolerance, think more about whole spelt while you make your bread. But don't forget that each person should take into account his nutrition individually, so consult your doctor about it.
If you are still on the fence and can't decide what flour is best for you, use both flours! Spelt and wheat flour are a great combination for getting a beautiful, full of aroma and flavor bread. You can enjoy all of this while still receiving the added nutrition of whole grain versions of both flours.
So enjoy your next spelt bread, and while preparing it, don't forget its unique baking characteristics and use appropriate baking techniques. Even with those inferior baking qualities of spelt you can find a great spelt recipe that will help you make your beautiful loaf.
http://www.acta.media.pl/pl/action/getfull.php?id=1804
https://www.ncbi.nlm.nih.gov/pubmed/15796621
 https://skipthepie.org/cereal-grains-and-pasta/wheat-flour-whole-grain/compared-to/spelt-uncooked/